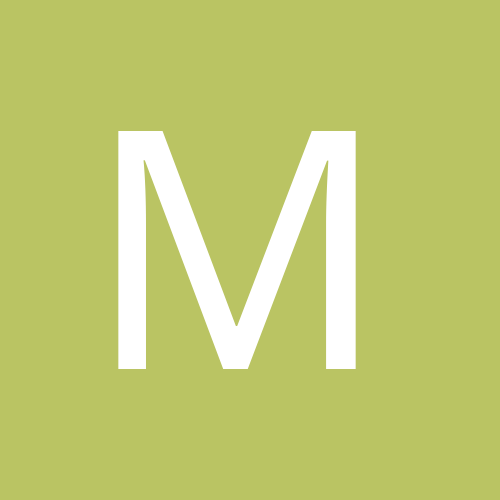 Content count

153

Joined

Last visited

Feedback

100%
Community Reputation
219
Excellent
Profile Information
Location

Calan /Hunedoara/Cluj-Napoca
Other Information
Gear

Washburn X10 , Ibanez TBX15R , Digitech RP90, Marshall Ms -2
Daca îi pasă cuiva, o justificare a votului. si un feedback de semi-neavizat: !Disclaimer : nu am pretenția că aș cânta mai bine decât oricare din cei 4, ci spun doar ce am simțit, ce mi-au transmis piesele fiecăruia(pe care le-am ascultat de minim 2 ori fiecare) Ciocanel : Are o poveste, are un feeling, are...ceva... nu mă pricep să identific jdemii de tehnici dar ca melodie de ascultat, mi s-a părut cea mai reușită, motiv pt care are votul meu. Adrian Hera : Mi-a plăcut mult tonul si senzația că chitara e undeva...in spate, cântată de o fantomă cumva...e o prezență foarte subtilă și plăcută dar pe alocuri mi s-a părut că nu a fost totul natural, ci ai avut ceva momente în genul : acum ce fac? Bolly - Tonul putin prea agresiv pentru gusturile mele, tehnică bună, chiar mi-a plăcut dar mi s-a părut mai mult un show-off de lickuri(știu,știu suntem pe un forum de chitariști) Adidas - Apreciez timpul de 7 minute și..(eu abia reușesc să spun ceva in 2-3 minute). Dar mie îmi pare că lipsesc extremele...e o interpretare foarte liniară cumva, curată, ton plăcut, dar i-ar prinde bine mai multe extreme sau pauze...să urle..să șoptească... Ca notă de subsol, pe melodiile voastre mi-am petrecut toată dimineața respect

minu replied to varu' maftei's topic in Cafenea

Un sg sau les paul junior, cu un singur p-90. De ce? Ma atrage simplitatea lor si faptul ca daca as avea o chitara cu mult mai scumpa sau valoroasa m-as simti eclipsat de ea.. sunt un chitarist de dormitor, vreau o chitara care sa ma inteleaga, dar si cred ca o chitara mai midrange este..de bun simt, spre deosebire de electrica pe care am inceput(dpdv al calitatii,rezistentei,tonului samd)

1.Nu cred ca ai auzit exact melodia asta dar ai putea face și tu un efort mai mare sa o afli.. spre ex. dacă știi când, sau măcar pe ce post te uiți ce emisiuni difuzează(in orice program tv) în care sa se cânte blues(iei in calcul si varianta ca era invitat) 2. era în romana sau engleza sau altceva? 3. un alt minim de efort era sa iei un microfon și sa fredonezi vocal.. nu zic ca dacă țineai minte măcar un vers știai melodia deja...

Tehnica se numeste pinch harmonic(nu stiu o traducere exacta in romana). Te las pe tine sa o descoperi sunt n clipuri pe youtube sau expicatii pe net. Daca tot ajungi la pinch harmonics poti sa te uiti si la natural harmonics.

Iar daca dispui de timp pentru a-ti alege tu una care iti place, un canal de youtube dedicat : http://www.youtube.com/user/jazznbluesexperience

minu replied to bdeliriou5's topic in Arhiva

Nu vreau sa iti stric afacerea,dar chitara e 1200 de ron pe mc music..

@impaiatu tu defapt vrei sa faci costumul iron man dar nu ne zici noua:-)

minu replied to Cognek's topic in Cafenea

Coincidenta sau nu, cand mi-am luat si eu chitara am facut exact aceasi prostie..din curiozitate... Am invartit de truss-rod si dupa ce am aflat la ce foloseste..."Na sa vezi ca am f...-o!"