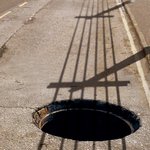 Content Count

13

Joined

Last visited

Feedback

100%
Community Reputation
7
Neutral
Other Information
Band
Gear

2 X 1983 JV/SQ- Squier Stratocaster japan, 1983 SQ-Squier Bullet One HH Japan, Washburn WI45F, Stratul suprem (partcaster) EMG DG20 pickups , 2002 Epiphone Elite Les Paul custom - japan, 1981 Schecter PT (Saturn) USA, 1981 Gibson Victory MV II, Jerry Jones Shorthorn USA, VOX HDC-77, Gibson LP Studio 2010, Marshall TSL 602, Laney lc30-112 , Yamaha THR10
Este cel din acest post: Cumparat, primit, jucat cu el 15 minute si de atunci nefolosit niciodata. Am crezut ca-mi trebuie un delay dar mi se intampla tot timpul sa cred ca-mi trebuiesc tot felul de chestii si sa ma insel. Suna chiar bine si e pacat sa stea degeaba, sigur are cineva nevoie de un delay bun cu preseturi si cu un pic de noise gate bonus. Nou costa aproape 200 $

Up pentru fosta mea. O chitara foarte buna. Mai ai dozele care erau pe ea?

500 iuro adica 2300 ron. Fara case si chei e la pret de Squier Classic Vibe chinezesc.

Intrucat am fost lovit si belit din toate partile revine la vanzare. 1000 euro fix si pot spune ca aproape imi doresc sa nu se dea. Fara schimburi, daca nu aveam nevoie de cash o tineam.

SOLD. Noul proprietar sa le cante sanatos. Multumesc RGC

Multumesc, nu. Incerc sa le mai raresc.

Se retrage momentan de la vânzare, s-ar părea ca am găsit o varianta sa o păstrez.

Vand un vox hdc 77 sienna burst ca si nou. Specificatiile le gasiti pe site-ul producatorului. A costat la Thomann 1500 euro, in US -1400 USD. Nu se mai fabrica, nu se mai gaseste. Este chitara folosita cu precadere de Prince in ultimii ani si in studio si live. Muzicienii cu care a lucrat in studio spun ca Prince i-a pus sa foloseasca acelasi model. Foarte versatila datorita dozelor Coaxe cu 3 pozitii: single coil, P90 si humbucker, foarte comoda, lucrata fara cusur. Vine cu case-ul original care are o incuietoare defecta. In rest, repet, chitara e ca din magazin, a fost folosita mai putin de 5 ore adunate, numai in casa. Voi reveni cu fotografii.

Nu, multumesc. Am cumparat si vandut ceva fender-uri mexicane pe aici pe la sume intre 1200-1400 ron. Sincer, mi se par mult mai slabe decat squier-urile classic vibe de exemplu. Ma refer la standard nu Classic player sau alte alea.

Price drop, the one and only : 2600 RON, nenegociabil.