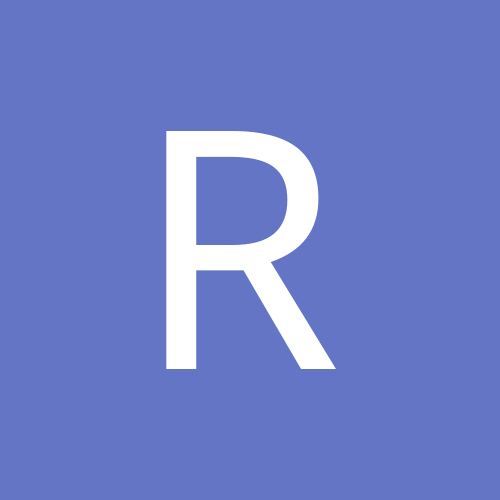 Rastislav Svarog
Active Members
Content Count

80

Joined

Last visited

Feedback

100%
Community Reputation
33
Excellent
Am incercat poate la toate magazinele din Bucuresti cu piese si nu au decat potentiometre care se lipesc pe o placa de circuit, nu din alea cu gaura rotunda pentru fire. Nici condesatoare axiale nu se gasesc. Nici prize jack de plastic cu intrerupator de minima calitate (sa funcioneze). Am cumparat vreo patru-cinci, din loculri diferite, toate defecte.

E o copie dupa Ibanez XV500 Placa si dozele sunt utilizate la mai multe modele Hora Reghin. Fabricata probabil la inceputul anilor 90. Am mai vazut si in bleu spre verde, si cu doze din alea albe care arata ca cele de stratocaster dar mai groase. Nu cunosc ce nume utilizau pentru acest model, dar banuiesc ca avea un nume.

scuze, am gasit in alt topic

Nu dau mai ieftin, dar pot sa includ covorul gratis pentru cumparatorul corpului.

Rastislav Svarog replied to SLOW MIGRATION & THE HUBA HUBA'S's topic in Cafenea

Muziker nu este romanesc, au doar pagini in romana. Muziker e slovac dar au magazine fizice in Cehia si Slovacia. Daca vreti un magazin bun strain, recomand Musicquare. https://musicsquare.eu/ E in Polonia si au transport gratis pentru Romania de la 150 de Euro.

toate sunt valabile si gratis, bineinteles.

e aproape prea multa munca sa pun poze pentru ceva gratis, oricum...

S-a vandut. Multumesc RGC.

haide ca am nevoie de spatiu. trebuie sa fie cineva care are nevoie sa trimita o chitara undeva.

Gaurile nu erau pentru un bridge de o bucata, ci sistemul Danelectro, si suruburile erau doar pentru a ridica corzile. Chitara asta era scumpa noua, nu mai stiu exact cat dar in jur de 1200-1500 de lei. Hai 175 pentru corp sau covor, si 300 pentru amandoua.

Pretul NU este negociabil. Este destul de ieftin ca se poate vinde in strainatate la un profit.

Pentru analfabeti: 0 RON inseamna gratis.

M-am uitat mai cu atentie, si pare ca partea aia intre crapaturi este miscata. Dar e foarte ciudat, pentru ca e numai partea de sus, 1 mm sau 1,5 mm. In plus corpul nu este din placaj. Nu sunt complet scoase bucatelele si nici nu am incercat sa le fortez afara. Depinde ce vrea sa faca cine cumpara corpul . Se poate pune un Schaller ca asta: cu un grif de Jaguar trebuie taiata placa. Pentru grif strat nu e nevoie. Sau ceva asa: http://www.chguitars.co.uk/tremolos/classic-trems/tk11-jaguar-and-jazzmaster-style-tremolo-system.html http://www.chguitars.co.uk/bridges/jag-mustang/b84-jag-j-master-style-bridge-with-vintage-threaded-saddles.html http://www.chguitars.co.uk/bridges/jag-mustang/b83-mustang-jag-j-master-style-bridge-with-solid-barrel-saddles-2563.html In cazul asta probabil trebui rupte si lipite bucatelele.