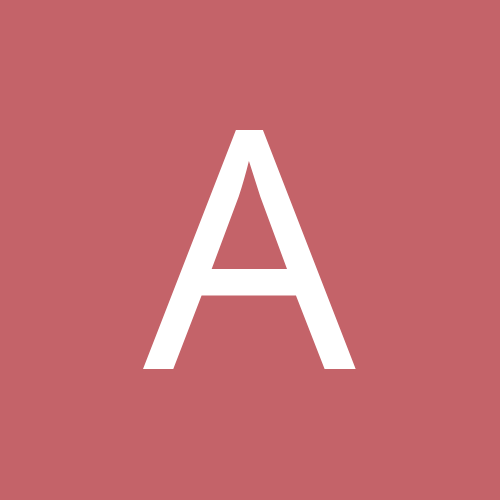 Content count

418

Joined

Last visited

Feedback

100%
Community Reputation
122
Excellent
Nu, dar nu a fost hranita corespunzator pana am luat-o eu si a avut de recuperat. Acum are 4 luni. Din cate stiu la maturitate, femelele au dimensiuni intre 120-180cm si greutate undeva la 400-700g. Depinde de mai multi factori, dar cam asta ar fi media, din cate m-am documentat. Si ca sa nu fiu complet offtopic aici la poze, na, inca una

E un puiut de Corn Snake. Are doua luni si vreo 10 zile.

Noul meu animalut de companie.

Boss, cand vrei 150 de bulioane pe o chitara nu cred ca ai dreptul sa te ataci in asa hal daca ti se cer niste hartii care sa ateste ca vinzi intr-adevar ceea ce sustii. Si poate ca vrea sa vada si factura, nu mi se pare exagerat. Nu vrei si plata integrala in avans? Ca sa vinzi de vreo 4-5 ori chitara? Ce legatura are masochismul cu toata discutia asta? De ce dracului ne-ar interesa ultimul paragraf scris de tine? Vrei sa arati ca ai valuar3? Felicitari, boss, dar ne doare in cur.

O mica joaca pornita de la cateva randuri scrise de o prietena de mai demult. Va rog nu dati cu pietre legat de mix. Pe boxele si castile mele suna bine. Stiu ca nu asa se face, dar sunt somer si nu am bani de monitoare, imi pare rau Serios, chiar va rog sa nu dati cu pietre, ca nu am ce altceva sa folosesc ca sa scot un mix mai decent sau ca sa imi permit sa ma pot gandi la master. Stiu ca boxele mele imi canta cu totul altceva fata de ce mi-ar canta niste monitoare, ca am facut niste comparatii la un moment dat si am ramas foarte dezamagit caci aveam impresia ca nu sunt ATAT de departe de adevar. Astept pareri, impresii, senzatii. Auditie placuta. extinction-m01.mp3

Pe 15 decembrie, va asteptam in Fabrica la lansarea celui de al doilea album Fjord, Portrait for a Reflection. Albumul este un omagiu adus armoniei dintre om si natura, puterii liberului arbitru dar si unui gand reconfortant, acela al apartenentei catre un univers infinit. Albumul contine 5 piese, fiecare reprezentand un element din natura, avand o directie mai mult sau mai putin clara prin titlul pe care il poarta dar si prin sonoritatea ei. Biletele au pretul de 20 lei (in periaoda de presale, in reteaua iabilet.ro) si de 25 lei la intrare. Mai multe detalii despre trupe, program, bilete si orice tine de concert puteti gasi pe pagina de facebook a evenimentului: https://www.facebook.com/events/666184260210455/

EZDrummer pentru tot kitul si Addictive Drums pentru dublura tobei mari (o dublez sa pot sa ma joc cu grasimea si atacul mai usor). De ce? Suna prea artificial?

Salutare! Pentru ca ma plictiseam, am facut zilele astea cu un amic o adaptare a piesei Epilog de la Vama Veche. Am uploadat o versiune instrumentala. E putin monotona pe alocuri, dar am incercat sa introduc cateva pasaje care sa rupa rutina de chugga-chugga (ah, deja v-am dat spoiler juma de piesa...) Ma rog, astept feedback si rosii daca e cazul master-1-instr.mp3

Al doilea album de studio marca Fjord a fost lansat oficial, pe data de 1 septembrie 2016! Acesta se numeste Portrait for a Reflection poate fi gasit, ascultat si cumparat (atat digital cat si fizic) pe http://fjordro.bandcamp.com/. Inregistrare si mix: Vladimir Ivanov (BlueCat Studio) Master: Acle Kahney (4D Sounds) Artwork: Dorin Dogaru Design: Corina Red-Cor Whispers: Simona Marin Mai jos puteti citi o scurta descriere a acestui material: A portrait… mine, yours… it's just one's reflection crafted by nature's key elements. As you probably figured it out, "Portrait for a Reflection" is a tribute brought to the synergy between man and nature, the power of free will, alongside with the optimistic thought of belonging to an infinite universe. The album contains five songs, each one impersonating through title and sound emotions given by the nature's five key elements. "Portrait for a Reflection" is our second full-length album, but as opposed to "On Icy Shores", we've approached it as an instrumental album right from the beginning. This allowed us to bring new dimensions to our sound, combining various post-rock, post-metal and progressive elements, among others, with the main purpose of bringing a fresh vibe to instrumental music.

Alin N replied to Alin N's topic in Arhiva

S-a rezolvat! Am primit ieri. Multumesc viobio! Se poate inchide!

Alin N posted a topic in Arhiva

Salutare! Am nevoie urgent de o lampa ECC83! Sa fie folosita foarte putin sau sa fie noua (ar fi ideal). De preferat din Ploiesti sau Bucuresti, pentru predare mai usoara, dar platesc eu curierul daca sunteti din alt oras. Multumesc.

De curand, am lansat pe YouTube doua piese live noi-noute, ce vor fi incluse pe al doilea album Fjord. Prima se numeste Phoenix si suna cam asa: A doua, este ceva mai calma si o puteti auzi mai jos: Auditie si vizionare placuta!