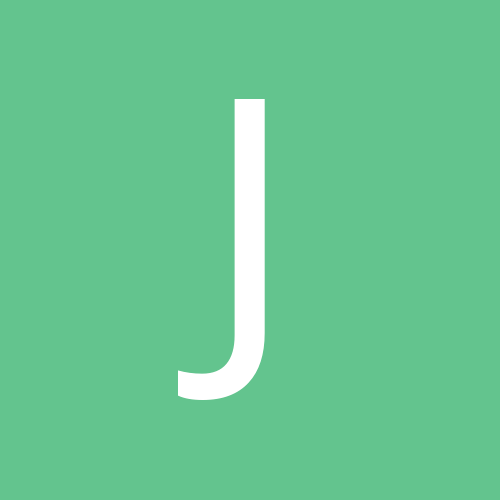 Content count

13

Joined

Last visited

Feedback

94%
Community Reputation
27
Excellent
Other Information
Gear

chitari: - Gibson Les Paul Custom, Ibanez S 670 fm ,,turbo", amp - Egnater Rebel 30 Combo, efecte - Tonelab SE, bass Warwick Cutom Shop Fortress One 5 strings, G&L 5 strings, Markbass Mini CMD 121 P
Jimmy67 replied to Jimmy67's topic in Accesorii

capacele de doza, switch, tremolo, potentiometre - vandute

Jimmy67 replied to Jimmy67's topic in Accesorii

Piesele de Ibanez ZR tremolo sunt extrem de rare, nu se gasesc nici macar la Ibanez, si transportul lor costa mai mult decat piesa in sine. Este vorba despre piesa care regleaza inaltimea bridge - ului, si la care se sparge extrem de usor capul surubului, avand peretele foarte subtire, si despre piesa care strange corzile, cu o forma care se gaseste numai la acest bridge (din cate stiu), si care se uzeaza in timp si favorizeaza ruperea corzilor.

Jimmy67 replied to Jimmy67's topic in Accesorii

Salut! Acum am observat intrebarea. La neck te referi, probabil, pt ca restul este la fel. Fac poze si le pun. Dau bonus pickguard white pearl nou si capace doze, potentiometer, switch, tremolo crem noi.

Jimmy67 replied to Jimmy67's topic in Accesorii

Bridge - ul si pickguardul HSS - vandute, switchul vintage - rezervat

De vanzare o chitara Hohner St 59, un Stratocaster german, anii '80 (nu modelul 1990-1998, cu alt model de headstock si calitate mult mai slaba), o chitara care arata si suna decent, aducand tonul tipic de Strat, impreuna cu un neck foarte comod si rapid si componente de calitate. Aceste chitari sunt mult subapreciate, dupa parerea mea, sunt cu mult peste orice Squier si chiar si peste multe Fenderuri MIM, insa au un pret redus, de aceea pretul de mai sus. Singura diferenta fata de poze este ca am dat jos lacul de pe partea din spate a neck - ului si l - am dat cu un wax professional, care aduce un plus de rezonanta fata de cum suna inainte. Pretul este deja negociat, chitara suna mult peste pretul afisat. Am vrut sa - l completez cu un pickguard HSS si o doza SD in bridge, splitabila, insa intre timp mi - am cumparat alte chitari si am nevoie de bani.

Jimmy67 posted a topic in Doze

De vanzare doza de bridge Seymour Duncan 59 bridge, cu cablu lung, in stare impecabila, pret 250 RON, si Seymour Duncan Vintage Rail neck, de - asemenea in stare impecabila, cu cablu lung, pret 200 RON. Cele 2 doze impreuna - 400 RON. Preturile sunt deja negociate, schimburi nu ma intereseaza acum, am nevoie de bani. Toate cele bune!

Jimmy67 replied to Jimmy67's topic in Accesorii

Bridge - ul Fender si pickguardul HSS - rezervate! switch - ul vintage pentru ampuri Fender - rezervat

Vand piese chitara adunate de - a lungul timpului, Fender Ibanez, Gibson, etc... - Pickguard Fender Stratocaster White Pearl, respectiv aged white pearl, cumparate de pe Amazon (Made in China) - 35 lei bucata, 40 lei cu backplate - ul asortat - tremolo Stratocaster, 2 buc, 15 lei bucata, 25 lei 2 buc - coveruri crem doze, potentiometer, tremolo, switch - 40 lei toate (2X tremolo si switch cover, 2 buc Volume pot cover) - 4 x conectoare jack pipa mono REAN - 15 lei toate 4 - soclu si suruburi Gotoh bridge tailpiece 25 lei - potentiometru Fender 250 kOhm, cu condensator, nedeschis - 30 lei (42 in magazin) - 4 buc potentiometer 500 kOhm, cumparate de pe forum - 40 lei - curea 8 cm latime, 184 cm lungime Warwick, folosita de 3 ori acasa - 30 lei - comutator vintage pentru ampuri Fender ( si nu numai) cu 2 comutatoare cu cablu si jack - 30 lei - surub pentru tremolo Ibanez S series (ZR tremolo) 50 lei (l - am cumparat din Polonia, se mai gasea numai in USA) - cod IBZ-2ZR2Z -B - IBZ-2ZR 23 - piesa care strange corzile in ZR tremolo - 25 lei - cablu audio jack - jack 3.50 mm, lungime 3 m - 10 lei (22 in magazin) - cablu boxa bass cu mufa speakon Neutrik si cablu Schultz 1 m - 25 lei - Fender Superswitch nou, 5 pozitii - 80 lei ( 125 lei la Thomann, 131 in Romania) - switch 3 pozitii ( de pe un Ibanez S series) - 10 lei - potentiometer push - pull, 250 KOhm, 1 buc, 500 KOhm 2 buc, noi, - 15 lei buc - bridge Fender mexican, cu graptech saddles si tremoloarm USA - 250 lei Pozele sunt facute cu telefonul, daca aveti neclaritati pm si trimit si alte poze (din alte unghiuri etc...) Preturile sunt foarte corecte si negociate deja, se vinde totul impreuna (in afara de bridge) la 400 RON.

A mai ramas SD 59 bridge.

Adaug un Seymour Duncan 59 bridge, folosit, insa in stare excelenta, 250 RON.

Pret de criza - 600 RON, procesor analog (midi foot controller, etc...) in stare impecabila!