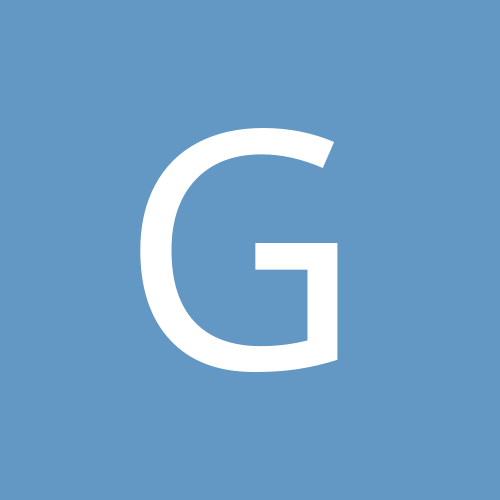 Content Count

11

Joined

Last visited

Feedback

N/A
Community Reputation
3
Neutral
Recent Profile Visitors
The recent visitors block is disabled and is not being shown to other users.
Salut. Caut un head Peavey JSX in stare buna. Astept PM daca aveti unul de vanzare. Numai bine!

Se pune la vanzare primul meu amplificator, achizitionat acum 2 ani de zile. A fost folosit in casa si putin in sala de repetitii. Arata super bine, functioneaza perfect. Este un amplificator combo 3 in 1, putand fi folosit pe chitara electrica, pe chitara acusica, dar si pe bass. Cu multiple emulari ale diverselor amplificatoare Peavey (36 de chitara, 6 de bass si 6 de acustica), multiple efecte ( mai exact 26) si simulari de pedale, tap tempo pentru delay, etc. Poate modela diverse instrumente, printre care chitara acustica, chitara cu 12 corzi, Sitar, bariton, chitara cu 7 corzi, Resonator, etc. Are inclusiv tuner. Pe scurt este super versatil. Motivul vanzarii este ca am trecut la o interfata audio + software, iar acum amplificatorul prinde praf degeaba. Prefer sa il dau in Iasi, dar daca sunt doritori, transportul in tara ajunge undeva 35 de lei prin curier (are 14 kg). Pe thomann e 234 de euro, redus de la 309. Pretul meu este de 600 de lei. https://www.thomann.de/ro/peavey_vypyr_vip_2.htm Demo de pe youtube -

Se ofera spre vanzare una dintre chitarele mele si anume Cort M200. A fost achizitionata de noua, anul trecut in primavara. Fata de cum a venit din fabrica, chitara a mai primit: - Bridge - Seymour Duncan Black Winter - https://www.thomann.de/ro/seymour_duncan_black_winter_bridge.htm - Neck - Warman G-Rail - https://www.warmanguitars.co.uk/product/warman-g-rail-hybrid-pickup/ - Bridge cu role - https://www.ebay.com/itm/Roller-Saddle-Tune-O-Matic-Bridge-w-M4-Posts-for-Gibson-Les-Paul-SG-Gretsch-/123035118074 - Nut de os - Straplocks model Schaller - Potentiometre full size - Ecranaj total cu foita de cupru - Cablaj nou, cu doua switchuri cu care se poate comuta, pentru fiecare din doze, intre: - Pentru neck - split, fie single coil-ul, fie mini-humbucker-ul, fie ambele - Pentru bridge - split, fie north, fie south, fie full humbucker. Chitara vine si impreuna cu strap Fender. Set de corzi D'Addario 010 bonus. Chitara arata superb, a fost ingrijita ca pe copil mic. Pretul este fix, pus ca sa o dau cat mai repede pentru ca ma ingramadeste nevoia de bani. Prefer sa o dau in Iasi, dar daca e nevoie, am cutii de chitare in care o pot trimite.

Cu ce curățați tastiera si gatul de maple cu finish satinat? Tot ce găsesc sunt informații contradictorii.

Cumpar pedala delay Behringer EM600. Pot fi contactat atat pe telefon cat si aici, prin mesagerie.

Nu văzusem chitara pe thomann, e la categoria designuri deosebite. Ca tot vroiam si altceva in materie de gat, mi-ar scarpina mâncărimea gatul compound al EVH-ului. Cat despre tremolo, il pot bloca oricand daca ma sâcâie, desi nici chitari cu floyd nu am si ar fi si asta o experiență. Pare o investiție ok la 2000 de lei. Ma tentează mult.

Ce bine arata EVH-ul...o sa ma faci sa imi iau un Bullet ca sa vad cum e radiusul de 9.5 ca sa pot cumpăra EVH-ul.

Am mai gasit un Chapman ML1 Traditional care seamana la specificații cu un stratocaster standard. https://kytary.ro/chapman-guitars-ml1-traditional-lunar/HN174054/ A ținut cineva in mana asa ceva? N-am văzut live o chitara Chapman sa stiu cu ce se mananca.

Ma refeream la faptul ca nu il au in stoc in depozite in acest moment, asa ca i-am contactat sa vad daca vor mai avea. Multumesc mult pentru raspunsuri si ajutor!

In principiu va ramane ori Squier-ul Deluxe (pentru care am trimis mail sa vad daca mai pot livra cei de la Thomann), sau MIM-ul. Acum ramane sa ma gandesc daca merita cei 1000 de lei in plus diferenta de pret.

Vad ca ai luat personal comentariul meu referitor la radius. Nu contesta nimeni ca G&L sunt chitare bune, chiar le-am luat in considerare. Ideea era sa intreb niste oameni care poate au si cantat chitarele de care intreb eu, ca sa imi dea o parere, avand in vedere ca nu ma pot duce eu intr-un magazin sa le probez. Mersi de raspunsuri oricum.

SO helpful. E asa absurd sa vrei sa ai chitare diferite?

Artar pentru ca pe de o parte, restul chitarilor mele sunt cu tastiera de palisandru, iar pe de alta parte, pur si simplu imi place cum arata stratocasterele cu tastatura din artar. Cat despre radius, din nou, am chitari cu 12 respectiv compound radius si as vrea sa am si altceva. Chitara o iau ca sa o tin, nu sa o dau mai departe dupa aceea, ar fi primul meu stratocaster si prima chitara cu doze single coil. La CV sincer nu ma atrage foarte mult finish-ul ultra glossy. @apocapsileLa ce alte optiuni te referi, daca nu e cu suparare?