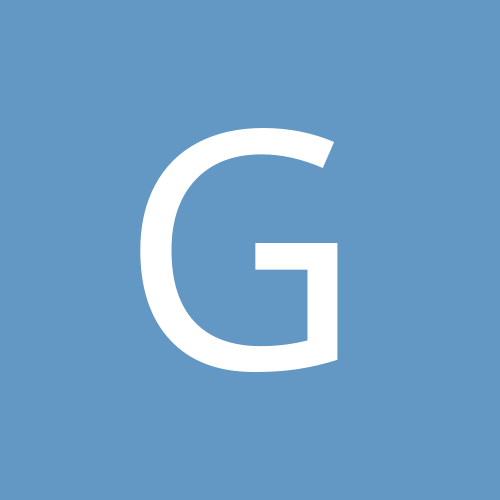 Content Count

11

Joined

Last visited

Feedback

100%
Everything posted by GeorgeMD
Vand o sursa pentru pedale, Caline P6, cu 8 output-uri de 9V, izolat fiecare output astfel incat zgomotul este practic absent. Cumparata de la kytary in primavara cu 300 de lei. O dau pentru ca am trecut la un multieffect si nu mai am nevoie de ea. A stat mai mult nefolosita. Vine la cutie cu toate cablurile. Voi reveni cand ajung acasa si cu poze reale.

Vand una bucata Behringer NR300, ca noua, cumpărată anul trecut. Se vede și date code-ul pe ea. Foarte puțin folosita, o dau pentru ca am obținut un Boss NS2 in urma unui schimb. Merge si in X-pattern asemenea pedalei Boss dupa care este copiata. Trimit si in tara.

Salut! Am decis din lipsa de spatiu sa ma mai debarasez de chitarele adunate. Astfel ca imi scot la vanzare Les Paul-ul. Este un Epiphone Les Paul Studio, culoare neagra, in stare buna, cu urmatoarele modificari fata de standard: - doze EMG Hetfield - https://m.thomann.de/ro/emg_james_hetfield_set_bc.htm - nut Graphtech XL - roller bridge Chitara are setup facut, inclusiv fret polish si dressing al capetelor freturilor. Suna demential. Nu sunt 100% hotărât ca vreau sa o vand asa ca prețul este minim discutabil. Voi reveni si cu poze.

Vand o chitara electrica marca Eagletone, model asemanator Fender Stratocaster. Corp de arin, culoare rosie, gat de artar, tastiera de palisandru, 22 de taste, 3 doze single coil.Chitara este aproape impecabila, am cantat foarte puțin pe ea, a primit in primavara setup complet si fret leveling si dressing. Corzi noi, D'addario 10-46. O dau pentru ca ma mut des si e o corvoada sa car toate chitarele. Accept si oferte de negociere, daca sunt de bun simt. Pentru orice fel de întrebări, astept mesaje.

GeorgeMD replied to GeorgeMD's topic in Bass

GeorgeMD posted a topic in Bass

Vand un bass marca Collins Masterbass, produs in Korea, pentru stangaci. Bass-ul este in stare foarte bună, ca defecte fiind câteva ciobituri. Corzi noi. Il vand pentru ca sunt dreptaci. L-am primit cadou de la cineva care nu cunoaște diferența. Predare personala in Iasi si in jud. Neamt.

Vand un pickguard format HSH, modelul cu 11 suruburi, nou, cu tipla pe el. Am vrut mai demult sa fac un pickguard complet, dar am vândut dozele între timp. Șuruburile incluse.

200 lei. Ultimul pret. Peste 300 de lei in magazine. Absolut nou.

Vand un stativ marca Gravity Vari-G 9, in care incap pana la 9 chitare. Suportii pentru grif sunt variabili, astfel incat incap orice fel de chitare, fie electrice, acustice sau bass. Este nou, cumpărat de 2 zile, montat o singura data si demontat înapoi. Il dau pentru ca este prea mare pentru apartamentul meu si nu am loc unde sa il pun. Are 1 metru lungime. Transportul inclus in pret.

GeorgeMD replied to GeorgeMD's topic in Bass

Prețul scade la 1700, sau se poate da cu doze Epiphone Probucker la 1000 de lei.

Am uitat sa specific ca se poate livra personal si in județul Neamt.

Vand saddles de pe un Floyd Rose Special, negru, dintre care la una din cele mai inalte s-a stricat filetul. Se dau celelalte la 25 de lei bucata, sau 120 toate 6 (daca are cineva posibilitatea sa faca alt filet sau sa ii puna o bucsa).

1

Este nou, refund nu cred ca pot face pentru ca in zona unde imbini tevile, chiar la imbinare, s-a luat vopseaua la montaj. E inevitabil. Demontat se observa.

Vand un stativ pentru 3 chitare SOUNDSATION SGS-220, stare foarte bună. Voi posta si poze cat de curand. Prețul include transport.

GeorgeMD posted a topic in Doze

Vand un set de doze Epiphone Probucker provenite de pe un Les Paul Standard Plus Pro, achizitionat recent. Dozele le-am inlocuit imediat dupa achizitionare (nici nu au tipla dezlipita), astfel ca iese la vanzare setul + tot wiring-ul solderless, cu potentiometri de ton cu push pull care permit coil split. Trimit si in tara.

Vand doua seturi de cheite Grover Vintage Deluxe, absolut noi, la cutie. La thomann sunt 330 de lei setul, eu vreau 220 pe set, pret fix. Trimit si in tara.

Vand un set de pivoti pentru floyd rose licentiat, la pachet cu suportul metalic. Este nou, cumpărat pentru o chitara pe care intre timp am vândut-o.

Cumpar un corp de chitara , forma telecaster cu 2 single coil-uri, indiferent de stare, lemn, culoare.

GeorgeMD replied to GeorgeMD's topic in Accesorii

Vand un set complet Floyd Rose 1000, culoare crom, nou-nout, complet, incluzand nut (42mm), string retainer, arm, arcuri, claw, trem-ul (block de 34 de mm). A fost cumparat initial pentru a inlocui trem-ul floyd special de pe una dintre chitarele mele, dar care pana la urma a fost inlocuit cu un Gotoh GE1996T. Nu a fost montat niciodata. Pret fix, nu ma intereseaza nici un fel de schimb.

GeorgeMD replied to GeorgeMD's topic in Accesorii

Sustain block-ul de alama a plecat impreuna cu alt Floyd Rose Special. Succes cumparatorului! Ramane Floyd-ul crom, in varianta initiala.