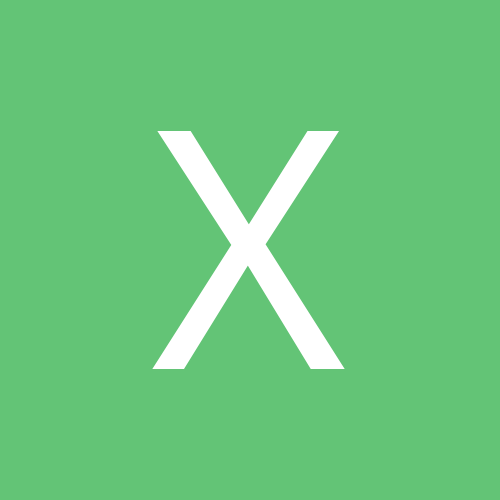 Content Count

132

Joined

Last visited

Feedback

100%
Community Reputation
16
Good
Din ce vad eu acolo tu vrei sa folosesti inputurile de pe Focusrite si outputuri pe Realtek? Daca da recomand sa faci cumva sa pui boxele tot in Focusrite si cu placa integrata sa nu mai ai treaba. ii poti da si disable din bios. Asio4all il poti dezinstala.

Da e bun. Eu il folosesc de ceva ani. @karpiSonarul are bridge in el. Merg vst si de 32 biti in vers 64. Problema nu e ca nu e misto ca e free ci e ca sunt curios daca continua bine developmentul ca daca moare asa... sunt cam trist.

Pentru cine nu stie drepturile au fost achizitionate de la Gibson de BandLab si ei ofera free Sonar Platinum sub noul nume Cakewalk. Vedeti aici.

1. Nu mai da asa tare in corzi. Nu e nevoie la electrica. E bine sa te inveti ok de la inceput apoi e mai greu sa te dezveti. 2. Daca tot dai mai tare foloseste o penita medium 0.5 0.6 tu vad ca ai 0.96 acolo. 3. Cauta pe net thrust rod adjustment si cum sa masori daca e ok. 4. Setezi action, sunt mai multe metode... cel mai usor poti incerca cu o linie ceva sa le pui un pic sub 2mm la fretul 12. Dar o linie care incepe de la 0 nu chinezarii care au inca 3mm pana la 0. Distanta de la fret pana sub coarda. Thrust rod si action masurat cu chitara in pozitia de cantat nu pusa la orizontala. 5. Cauti cum setezi intonatia. 6. Have fun si nu te mai stresa cum suna chitara cu cat o sa inveti sa canti mai bine cu atat o sa sune mai bine.

Ce suna mai ok pentru cei care au incercat: Gretsch G2420 sau Ibanez Ag 75?

nu cred ca intr-un virtual machine o sa ai latentza ok...

din ce stiu eu numai cu band in a box poti face asa ceva. in restul le faci mai mult sau mai putin la mana depinde ce vrei si pentru ce iti trebuie. in orice daw poti baga orice melodie blues in format midi. lasi numai bass-ul tobe si chitara ritm si cu niste vst-uri ai backingul...

Cel mai simplu si ieftin folosesti reafir de la cockos. Il pui inaintea ampsimului pe modul substract. Daca vrei latenta cat mai mica pui fft size pe ceva mai mic. faci un profile de noise fara sa canti nimic si mai desenezi tu pe acolo daca nu detecteaza bine si pa pa noise. Contureaza un pic sunetul dar daca vrei gain serios nu ai ce face. Consider ca e mult mai bun decat un gate. Cum spunea si FiveseveN pot fi multe cauze. Depinde si de chitara de doze calitate, ecranare, single coil sau nu etc. Daca ai o chitara proasta poti sa o bagi unde vrei tot proasta e. Din ce stiu eu un di box te-ar ajuta daca nu ai intrare hi-z la placa. Uneori placice zic ca au hi-z dar nu e chiar asa. adica nu e de 1MOhm. Cand bagi in line sa ai selectat butonasul ala pe guitar nu pe mic/line. Sau poate preamplifici din placa prea tare sau prea putin chitara. Pune knobul ala de gain ca sa nu ajungi pe rosu niciodata cand canti tare dar sa se apropie, sa mai ajungi in galben cand dai mai tare.Daca setezi ala bine ar trebui sa ai cel mai bun signal to noise. Nu m-am jucat cu M Track niciodata deci nu stiu... Vezi si la compresor ce setari aveai... e normal sa ai noise la greu daca era ala setat foarte sensibil, practic asta face...

Vandut se poate inchide. Multumesc RGC

am si eu sr 850 model mai vechi vad... ca arata un pic altfel poza. la pretul asta recomand.

Sau schimb cu scarlett solo sau 2i2 si o diferenta. Am primit cadou un microfon si imi trebuie phantom power.

Pret: 0 RON Localitate: Iasi Contact: 0745452463 Stare: Uzura normala Accept schimburi: Nu accept schimburi Cam ce scrie in titlu. Rog oferte normale ca pret pentru un produs sh. O zi buna.

Pret: 250 RON Localitate: Iasi Contact: 0745452463 Link producator: http://www.esi-audio.com/products/ugm96/ Stare: Foarte buna/Ca nou Accept schimburi: Accept schimburi Vand placa de sunet din titlu. Este in stare foarte buna. Transportul va fi suportat de cumparator. Vine cam 25ron.