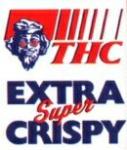 Content Count

40

Joined

Last visited

Feedback

100%
Community Reputation
11
Good
octavi replied to Overdrive Mike's topic in Accesorii

Salut, Ma intereseaza cheitele, cum procedam?

Hughes&Kettner 15r. Pret negociabil. mai multe detalii la tel 0744.334.074 (edi)

Squier, uzura normala. Pret negociabil. Mai multe relatii la tel 0744.334.074 (edi)

Vad ca lumea se inflameaza usor.... Ca sa nu existe loc de interpretari.... am facut acest topic pentru ca mie mi s-a parut foarte bun acest chitarist, simplul fapt ca abordeaza alt gen muzical decit cele intilnite pe acest forum nu ii poate stirbi virtuozitatea. La fel de bine cred ca poate canta blues, rock, punk sau metal..... in definitiv e vorba despre gusturi. Omul e un foarte bun instrumentist, la fel in lumea muzicii de petrecere mai exista de exemplu Mitica Chirita, un foarte bun chitarist. Nu stiu care e problema colegului Joker, dar sincer nici nu ma intereseaza foarte tare, libertatea de exprimare e garantata de Constitutie, asa ca fiecare are dreptul la parerea lui. Pe de alta parte consider ca cititul pe forum e ca privitul la TV, nu iti place schimbi canalul, asa si aici nu iti place topicul.......move on... Din aceeasi categorie mai avem :

Schimb DOAR cu un amp Marshall, similar ca si aptitudini.

Vand amp Fender 212r, impecabil optic si tehnic, cumparat acum 2 ani. Se vinde cu tot cu switch-ul pentru canale. Pret 800 lei, negociabil sau schimb cu Marshall. Contact pe PM sau mail.

octavi replied to EugenRo2001's topic in Servicii

Fret dressing, reglat nut si mici adjustment-uri la un Epiphone Les Paul standard, servicii ireprosabile, promptitudine, super-profi. Preturi adaptate crizei . Eugene, iti multumesc.

Cumparat acum un an de la MCMusic, stare perfecta de functionare, nu are zgirieturi sau alte defecte optice. Pret 150 roni sau schimb cu pedala tuner sau compresor.