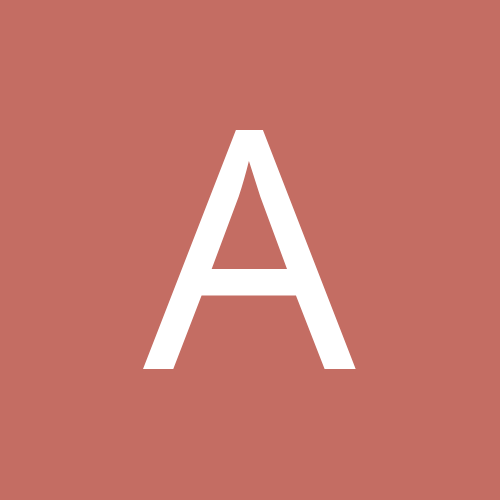 Angel Eyes
Active Members
Content count

48

Joined

Last visited

Feedback

0%
Community Reputation
10
Good
Other Information
Nume
Trupa
Scule

Prea multe doar cand tre sa le car
Salut! S-a confruntat cineva cu nevoia de a programa un delay sa intoarca acelasi semnal dupa un o durata egala cu o valoare de timp, gen optime cu punct, 3 optimi in trioleti etc? Am nevoie de un delay care sa poata face ceva similar dupa ce ii dau patrimea prin tap tempo. Ma uit la Eventide Harmonizer si Strymon TimeLine desi sunt un pic prea scumpe si prea bogate in capabilitati pentru cat o sa folosesc din ele, dar sunt printre putinele compacte care au si un display pe care as putea sa vad exact ce fac cand scriu un preset. Majoritatea multi-efectelor de genul pot sa intoarca un pattern ritmic dat, eu am nevoie de un reglaj care sa imi intoarca 1-1 ce cant DUPA o durata egala cu o secventa ritmica. Any recommendations?

Up, inca n-am apucat sa ma uit la difuzor sa vad unde e facut, dar la Celestion pe site spune ca toate sunt concepute la Ipswich, UK, cam atat am reusit sa aflu so far

Nu cred ca o chestie de "get there" cred ca sunt deturnati pe drum de oameni care "stiu ei" cum se face treaba si inevitabil de preconceptii de care nu prea scapam niciunii..

recunosc am cantat cu ampuri de 80-100w pe care nu le cunosteam si am incropit un sunet la fata locului cu care nu reuseam sa ma asez in mix. Dar sa ai 2 staii de 100w si sa nu auzi clar chitara din ele mi se pare inadmisibil.....am cantat metal cu 5w combo fix langa toba si omul nu are buton de incet, dar chitara se auzea decent, nu era nici cel mai curat nici cel mai bun sunet dar nu puteam sa ma plang fata de ca patisem in trecut cu, vorba aia, "statii adevarate". Ce-I drept cel mai important e sa fie difuzorul ridicat, sa fie aproape de nivelul urechii, ca daca iti bate in talpi normal ca nu auzi nimic..... Nu e chiar atat de greu sa faci un mix curat, dar multi inca nu stiu cum, altii nici nu cred ca incearca. Vocea tre sa aibe putere si headroom, ca restul de instrumente se aud, nu iti trebuie 10000w sa auzi basul sau chitara da-le incolo. There's more to music than gain and volume

Am pus V30-ul la vanzare, impreuna cu o lista din ce mi-a facut cu ochiu' pentru schimb, in caz ca intereseaza pe cineva care (mai) urmareste postarea asta.

@manbearpig ce eq aveai pe chitara? ca suna suparator a Dimarzio :)) @vektor how do you translate boring into tone??? XD chiar m-ai facut curios cum poate sa te plictiseasca o doza. In afara de cazul in care are ceva enervant in ton si te-ai plictisit sa tot umblii la eq ca sa-l scoti :)), which I would really like to know

@virgil vine dintr-un cabinet Orange Black original, nu stiu sincer unde isi fabrica Celestion difuzoarele, o sa ma uit acasa daca scrie pe el....dar daca e destul de bun pentru Orange sa il puna in toate cabinetele lor nu prea cred ca are importanta unde e facut, eu il vand fiindca e mult prea medios V30-ul pentru gustul meu, altfel difuzorul isi face treaba

@vektor ai vreo experienta cu Duncan Custom si Custom Custom? (sh-5 si sh-11). Mie imi suna ok din reviewuri, par bright dar curate si nu mi se par la fel de brutale ca Nazgul. Am I right?

up, pot sa fac si poze pentru cine vrea, desi nu prea vad rostul...

Vand/ Schimb Celestion Vintage30 impedanta 16 ohmi, provenit dintr-un cabinet Orange PPC 112. Am cantat un singur gig cu el, nu sunt convins ca si-a facut tot breakup-ul dar pare sa fie constant in ton. A fost cumparat in Octombrie. Schimb cu urmatoarele: Celestion Greenback sau G12T-75 Eminence TonkerLite, ReignMaker sau GB128 Jensen Tornado Stealth 80 sau 100 Momentan l-am montat intr-un Blackstar HT-5C, se poate proba in Bucuresti, pret negociabil dar prefer schimb.

@karpi pare o solutie mult prea complicata si cam "incropita" varianta cu condenser, mai ales ca vorbim de folosit pe chitara electrica cu distors, live.....are potentialul sa genereze mai multe probleme decat teoretic rezolva. O sa raman la dozele clasice de chitara pana mai evolueaza latura asta @vektor am cantat pe un LTD les-paul cu emg 81/85 active si am probat un ESP Eclipse in magazin mai demult, cred ca aceleasi doze. Nu mi-au placut, suna prea rotund pentru mine si cam chel pe joase in acelasi timp, mi s-au parut foarte limitate in spectru, suna cam "lifeless". Si nu cochetez deloc cu ideea sa-mi fac loc in chitara pentru baterii.....plus ca nu ma intereseaza super output din doza, nu vreau sa-mi distorsioneze intrarea ca vreau sa am clean cristal, nu-mi place breakup-ul pe clean. Pentru mine clean-ul si drive-ul, indiferent de gain, trebuie sa fie doua chestii separate, de aceea am si renuntat la preamp pentru clean, intru cu chitara intr-un eq si direct in final, and thank God it stays f***ing clean

Cate inalte poti sa ai pe o doza lol.... Q-tunerele au ceva pe care nici-o doza vintage nu il poate face, dar trebuie temperate cu un eq ca sa nu suni ca unghia pe table. Defapt cred ca problema mea e ca sun prea "cremos" tot timpul (dupa parerea mea cel putin). Nu am nevoie sa sun cremos decat pe anumite pasaje, in rest caut definitie si echilibru in ton. De-aia si caut doze mai "moderne"