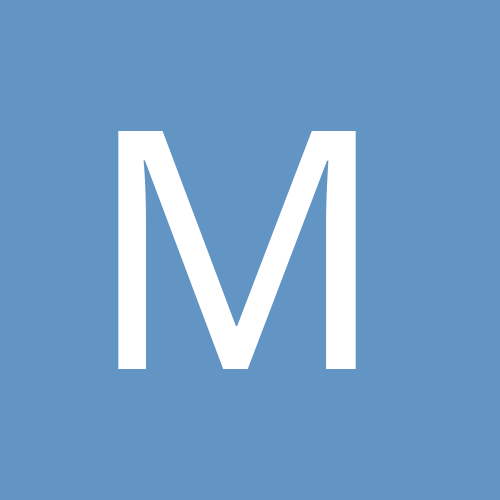 Content count

7

Joined

Last visited

Feedback

0%
Community Reputation
1
Neutral
Up, accept schimburi cu pedale de reverb, modulation, pedaliere si surse

Up, 1000, case inclus. Accept schimburi.

Hello! Vand procesor TC Nova System, o solutie foarte buna all-in-one pentru cam orice gen de muzica. Efectele sunt excelente, mai ales delay-urile si reverb-urile. Efectele pot fi activate individual, Nova devening un pedalboard all-in-one sau pot fi salvate ca preseturi. Poate controla alte efecte Midi, posibilitate de control cu pedala de expresie. Vine cu case thon foarte solid pe masuri inclus in pret.Se poate proba in Brasov, trimit in tara prin Fancourier pe costul cumparatorului.

Up! Trimis de pe al meu GT-I9515 folosind Tapatalk

MichaelGross posted a topic in Clape

Vand clapa din titlu, cumparata de pe thomann acum doi ani. A fost folosita in mare parte in casa, ocazional si live. Stare buna, are doar cateva zgarieturi fine care se vad doar la o inspectie detaliata. Aspect 9/10. Descrierea completa cu toate functiile o gasiti pe site-ul yamaha. Clape semi-weighted, undeva intre un synth normal si pian. Am fost multumit de ea atat ca si tonuri(500) si sunet cat si ca si functii si versatilitate. Are split, dual voice si salvare de preseturi deci e ok si pentru live, fiind si foarte usoara. O vand pentru ca vreau un upgrade la un workstation entry-level. Clapa mai este in garantie inca un an. Se poate proba in Brasov. Trimit in tara prin Fancourier pe costul cumparatorului.

Mersi de raspunsuri! O sa il iau probabil de pe muziker, nu m-am gandit ca gasesc acolo. Cu refacutul inaltimii corzilor mi-era clar ca o sa am de-a face, dar voiam un punct de pornire maipotrivit pentru chitara. Thanks!

Salutare, stie careva de unde as putea cumpara, fara costuri de transport prea mari un nut Graphtech din Black Tusq pentru o copie PRS? E vorba de modelul PT-6643-00 (http://www.graphtech.com/products/product-detail/pt-6643-00-black-tusq-nut-6-stg-electric-nut-43-x-6?id=3d316ce7-0c87-40a0-b524-7b5a7f334f87) Pe thomann nu e disponibil si de pe site-ul graphtech ma costa transportul mai mult decat piesa. Mersi!

Vand amp-ul mentionat in titlu. Este un amp cu tonuri foarte bune pentru cam orice gen de muzica avand in vedere pretul de vanzare si faptul ca e digital. Review-uri gasiti destule pe youtube si cam toate zic ca pentru banii lui e excelent ca bedroom amp. A fost cumparat acum doi ani dar inca arata foarte bine, nu are nicio zgarietura in tolex. Prefer predare personala in Brasov dar sunt dispus sa trimit si prin curier daca e nevoie.

MichaelGross posted a topic in Trupe

Hello everyone! \m/ Am trecut si noi finally prin ceata plina de obstacole(mostly financiare) care este scosul unui EP. Prima piesa de pe "Standing in the Shadows" poate fi ascultata mai jos pe Youtube, restul vor aparea in viitorul apropiat. EP-ul poate fi ascultat integral pe Deezer/Spotify/Tidal/orice streaming service.

500 Sent from my LG-H815 using Tapatalk

Chitara a fost cumparata acum 3 ani ca SSS cu pickguard alb, intre timp a fost transformata in HSS cu parti negre si un humbucker stock de pe un Ibanez. La alegere o pot da si ca SSS cu partile originale. Vine cu un strap fender cadou. Controls: Master Volume, Master Tone, Coil Split pentru humbucker. Singurele probleme ar fi 2-3 ding-uri in lac si ceva urme de uzura la cateva taste, in lacul de pe fretboard. Niciuna din acestea nu influenteaza tonul sau ease of play-ul. Pretul este negociabil; trimit prin curier pe cheltuiala cumparatorului. Accept schimburi cu bass-uri (ma intereseaza mai ales Ibanez) + diferenta din partea mea

Pret: 0 RON Localitate: Brasov Contact: PM Accept schimburi: Nu accept schimburi Salut! Cumpar 3 footswitch-uri(comutatoare) momentare, normally open, si o carcasa hammond 1032L(sau ceva similar). Piesele sunt pentru un G-Switch(TC Nova System), deci daca are cineva orice footswitch cu 3 butoane momentare deja construit, accept si modalitatea asta, in limita unui pret rezonabil.