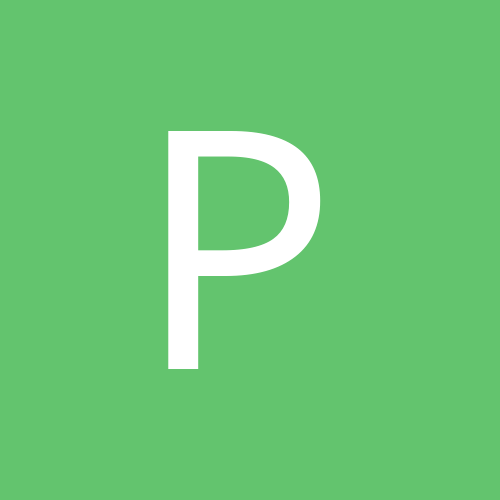 Content count

10

Joined

Last visited

Feedback

100%
Community Reputation
1
Neutral
De asemenea, voi preciza ca media de varsta a noastra este de 20 ani. Am prefera ca si vocalul sa fie pe acolo, dar desigur ca putem face exceptii daca ne intelegem. Nu inteleg lipsa de interes in acest gen, probabil ca majoritatea asociaza progul doar cu Dream Theater, problema lor, nu stiu ce pierd .

Cautam vocal Bucuresti. * Stii sa canti? * Asculti mult prog / post-rock? * Printre trupele tale preferate se numara si Tool, Karnivool, Tesseract, Leprous, Periphery, The Butterfly Effect, Soen, Haken, The Ocean, White Walls, Pinholes, Nava Mama etc? * Te amuza pagina Prog Snob ( https://www.facebook.com/progsnobofficial?ref=ts&fref=ts)? * Vrei sa faci parte dintr-o trupa care chiar are trupele enumerate mai sus printre cele preferate? Nu-i nevoie sa indeplinesti toate conditiile, dar cu cat mai multe, cu atat mai usor iti va fi sa te integrezi printre noi. Astept PM de la cei interesati. PS: Stilul trupei reiese din influente. Avem deja cateva piese. Cautam un om serios. Sau macar devotat.

Vand Squier Jazz Bass Vintage Modified Body: Basswood Body Shape: Jazz Bass® Neck Shape: "C" Shape Number of Frets: 20 Fret Size: Medium Jumbo Fretboard Radius: 9.5" (24.1 cm) Fretboard: Rosewood Neck Finish: Polyurethane Nut Width: 1.5" (38.1 mm) Scale Length: 34" (86.36 cm) Bridge Pickup: Duncan Designed™ JB101 Single-Coil Jazz Bass® Bridge Pickup Neck Pickup: Duncan Designed™ JB101 Single-Coil Jazz Bass® Neck Pickup Controls: Volume 1. (Neck Pickup), Volume 2. (Bridge Pickup), Master Tone Starea estetica este de 10/10 (impecabil) Starea tehnica este de 10/10 (nu am intampinat probleme cu el). Singurul motiv pentru care il vand este ca vreau sa trec pe 5 corzi. Bassul se poate testa in Bucuresti, livrez in tara cu FAN Curier (cumparatorul suporta pretul transportului). Pentru poze si alte detalii, astept pm.

Mersi tuturor,am rezolvat acest caz. se poate inchide

Nu suntem noi chiar atat de perfectionisti. Doar ca nu am gasit ceea ce cautam pana acum, si inca ne dorim un vocal. Asa ca oricine este pasionat de acest stil, si poate sa cante, este asteptat sa isi incerce norocul. Dar cum media varstei noastre este pe la 20 de ani, incercam sa incadram si vocalul tot pe acolo.

Anuntul este inca valabil, nu am reusit sa gasim ceea ce ne dorim. Chiar nu este niciun baiat interesat de asa ceva?

Eu iti urez succes si sper sa iti iasa, dar sincer nu vad rostul (cat succes ai avea) din moment ce Alternosfera au concerte in Bucuresti cel putin o data la doua luni.

Salut, Cautam un vocal (sau o vocalista), varsta (de preferat) sa fie intre 16-25 de ani. Stilul e greu de definit (cred ca ar fi undeva pe la progressive/stoner/alternative/metal cu mici influente de djent? ), asa ca va spun influentele principale: Tool, Karnivool, Porcupine Tree, The Butterfly Effect, Tesseract sau dintre cele autohtone Pinholes, Nava Mama, White Walls. Dorim sa vedem ambitie, dorinta de a face ceva si foarte multa seriozitate. Nivelul este ridicat, iar obiectivele sunt si mai ridicate, asa ca daca doresti "o trupa de weekend", nu te mai obosi sa trimiti PM. Daca chiar esti fan/fana al acestui stil, vrei sa canti cat mai mult (si nu doar in sala de repetitii), astept PM pentru a lua legatura si a stabili mai multe detalii. Spor

Vandut, se poate inchide, mersi rgc.

Pentru a va putea face o idee clara despre cum suna, va recomand sa ascultati piesa de la 20:56 din acest video deoarece are "mult bass". Luati aminte ca este totusi ton de radio, si tot suna bine (sau cel putin asa zic eu ) )

Pushki posted a topic in Arhiva

Pret: 1200 RON negociabil Localitate: Bucuresti Contact: PM Stare: Foarte buna/Ca nou Accept schimburi: Accept schimburi Specificatii: CONSTRUCTION: Bolt-on BODY: Luthite NECK: 3pc Canadian Hard Maple FRETBOARD: Ebonol, 15 3/4" Radius (400mm) FRETS: 27/Large (2.7mm) SCALE: 34" (864mm) INLAY: White Dot TUNERS: Die cast BRIDGE: EB10(4) PICKUPS: Bartolini AMK1-4/F (Active) ELECTRONICS: Bartolini MK-2 EQ / 1volume,3band, slap switch HARDWARE: PT (Platinum) SPECIAL: Greg Curbow Design, Head Volute Bass-ul vine si cu hardcase-ul din imagine. Este un bass destul de mic, care iese in evidenta prin forma si marime, dar foarte comod si usor de cantat, cu un ton foarte bun pentru pretul sau. Mie personal mi-a placut la nebunie. Starea sa este foarte buna, singurele semne de uzura fiind pe spate (clasicele mici zgarieturi de curea), dar aproape insesizabile. Bass-ul se gaseste pe eBay undeva intre 400$-500$, deci consider ca pretul meu este unul destul de avantajos.

Pushki replied to dragosh.x's topic in Bass

Vandut, se poate inchide, multumesc.

Cobor pretul la 550 RON, dar atat ramane.

Pushki posted a topic in Arhiva

Pret: 650 RON Localitate: Bucuresti Contact: matei.puscaru@gmail.com Stare: Foarte buna/Ca nou Accept schimburi: Nu accept schimburi Bass: - Basswood body - Bolt on maple neck - Rosewood fingerboard with dot inlay - Die cast tuners - 24 frets - 34" scale - Nut width: 42mm - P-style pickup (passive) - Chrome hardware - 1 volume, 1 tone control - Husa originala inclusa Amp: - 15 watts 8" speaker - Volume, High, Mid-High, Mid-Low and Low control knobs - 1/4" headphone output Este vorba de acest pachet: http://www.senia.ro/...ashburn-26369-3 pe care eu l-am cumparat in urma cu 2 ani. Bassul este in stare foarte buna, a fost folosit doar de mine, si are doar 2 probleme mici: Fretul 7 de pe coarda groasa are o mica julitura, insa asta este doar o problema estetica (nu afecteaza tonul; garantez), iar cheita care tine coarda subtire se blocheaza intr-un sens(banuiesc ca daca se schimba, va disparea problema). Amplificatorul este in stare perfecta (a fost folosit doar acasa pentru studiu, si chiar si asta destul de rar deoarece deranjam vecinii ) Pretul meu pentru bass + husa + amp este 650 lei, sau 700 pentru cei care cred ca o sa mai cobor pretul. Este un bass foarte bun mai ales pentru incepatori, deoarece, desi se incadreaza intr-o suma foarte mica de bani, are un ton foarte bun (care a fost remarcat de cateva ori). Se poate vedea/testa in Bucuresti. Predare personala in Bucuresti si Ilfov, sau in alte orase in functie de timpul meu (nu trimit prin curier). Poze(PS: Stickerul cu Alternosfera se poate da jos usor ) Cei interesati, sa trimita un PM si va voi da acolo toate detaliile.