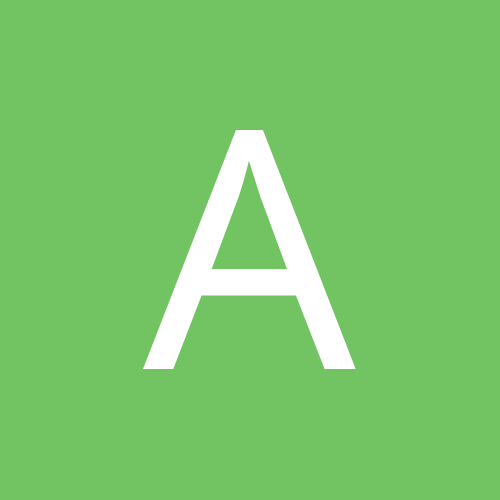 Content Count

0

Joined

Last visited

Feedback

100%
Community Reputation
13
Good
Other Information
Gear

Parker Fly Classic
Ibanez S5470BW-RVF

Empress Effects Buffer+
Sonic Research Turbo Tuner
Peterson StroboPLUS HD
Empress Effects Compressor
B.K. Butler Tube Driver
ProCo RAT
EHX Superego
EHX Electric Mistress
Eventide PitchFactor
Eventide ModFactor
Eventide TimeFactor
Eventide Space Reverb
Eventide PowerFactor 2
Digitech JamMan Stereo
2 x Burkey Flatliner Pro
Fishmann Loudbox Artist
Marshall AVT275
Recent Profile Visitors
The recent visitors block is disabled and is not being shown to other users.
Chitara si-a gasit un nou proprietar. Sa-l incante fiecare nota! Anuntul este inchis.

Da, este valabil. Multumesc pentru interes.

Iata si imaginile reale. Fiind preluate cu telefonul calitatea lasa de dorite (reflexii nedorite etc).

Vand o sursa de alimentare Burkey Flatliner Pro, pentru efecte, una dintre cele mai versatile si laudate, cu un nivel al zgomotului mai redus decat al surselor Voodoo Labs. Este inca in cutie, cu toate accesoriile (cabluri, manual etc.). In plus, este insotita si de un Burkey Pro-Rectifier, la randul lui nou, ce permite transformarea iesirii de curent alternativ intr-una de curent continuu. A fost alimentata doar pentru verificarea functionarii. Pret 800 RON (220 EUR in magazine). Descrierea de mai jos este preluata de pe site-ul producatorului, netradusa: http://burkey.nl/flatliner engels.htm Pe langa imaginile oficiale de mai jos voi adauga si fotografii cu produsul real, pentru cei interesati. Specifications: 9V DC - 5 Outputs 9 Volt DC, 200 mA, short-circuit protected with a current-limitation on 200 mA 12V DC - 1 Output 12 Volt DC, 200 mA, short-circuit protected with a current-limitation on 200 mA 3-9V DC - 1 Output variable ca. 3-9 Volt ; V = voltage, R = resistance ( 0…20 Ohm) 3-12V DC - 1 Output variable ca. 3-12 Volt ; V = voltage, R = resistance ( 0…20 Ohm) 9/12V AC - 1 Output 9 or 12VAC*, capacity 1000 mA This output is protected with a 1AT fuse (on the rear panel) Polarity - All outputs are centre negative Fuses - 1AT:1A-fuse (9VAC output), 230/240V:2 x 250mAT ----- 115/120V: 2 x 500mAT Mains - 230VAC 50/60Hz for European power. Configurable for 120VAC/60hz for US power Capacity - 33 Watts max Weight - 1960 gr Dimensions - (LDH)233x110x72 mm Power Features ( chart ) Standard 9V De FLATLINER has 8 DC outputs for the use of 5.5x2.5 mm barrel connectors (Boss-type). These are standard connectors which fit most Ibanez and all Boss, Voodoo Lab and many others. Polarity The 8 DC-outputs are centre-negative , a standard for effects pedals. Some pedals have reversed polarity (Fulltone '69 en Octafuzz). To prevent damage to your pedal it is important to check the polarity of the input jack of the pedal. A special cross-cable is provided with the FLATLINER to connect to a center positive effectpedal. If you need more cables you can order them on the BURKEY website. 12 VDC Some pedals need higher voltage supply. Examples are: Boss ACA-type pedals made before August 1997. These need 12VDC to run properly. All Boss PSA-type pedals and post-August 1997 pedals can be run from the 9VDC outlets. 18V/24VDC Because all outputs are isolated it is possible to join two 9VDC or 12 VDC outputs in a serial connection to double the voltage to 18 or 24 VDC or a parallel connection to double the current to 400mA. For this you need a special Y-cable which you can order from our on-line store. 9/12 VAC Most tube-driven pedals need AC power. FLATLINER V 2.0 can be configured to 12 VAC, instead of standard 9VAC. Other brands that require AC power are EHX (Wiggler, Tubezipper), Mesa Boogie (V-Twin), Boomerang , Hughs & Kettner, Digitech Whammy, Line 6 Pods, DL4, VoodooLab GCX Switcher a.s.o. Note to Boomerang pedals: The Flatliner Pro works well with the new Boomerang pedals, which require at least 500mA. You needn't worry about polarity because these pedals accept AC, DC neg tip or DC pos tip. We advise you anyway to use the AC outlet ( Boomerangs need 2.5 mm barrelconnectors (cable SC-AF25). The Line 6 modelling pedals can be powered through the 9VDC (MM4, FM4) or 12VDC (DM4,DL4) outputs. Since these effects draw more current (150-185 mA) than average you can connect one effect with one output. The FLATLINER can power several Line 6 effects simultanously. Note: Line 6 modelling effects have reversed polarity. Use the right cable. Dying battery This option gives creative guitarists the opportunity to simulate the special effect that an almost flattened battery causes in some fuzz and overdrive effects. The FLATLINER's dying battery option provides variable voltages from 3-9V and 3-12V, this in combination with variable output resistances, to achieve the right mix. Learn more about the dying battery option. Cables Your FLATLINER comes with 9 cables, 7 regular, different length, 1 for reversed polarity, 1 for AC output. Burkey Pro-Rectifier AC to DC Converter - Connect Flatliner pro's AC Outlet (9 or 12V/ 1A) to Convert AC to DC (9V 800mA or 12V 700mA)

5500 RON sigur va fi mai aproape de asteptarile voastre.

Anuntul va fi publicat si pe eBay, zilele urmatoare, pentru licitatie cu prag minim.

Vand chitara electrica Ibanez S5470BW-RVF (Red Viking Flat) pastrata in cutie si folosita in total maxim 2-3 ore (invariabil pun mana pe cealalta chitara). Doar cateva exemplare au ajuns in Europa, fiind produsa in serie limitata, in 2007-2008, pentru piata din SUA. Atentie, nu este comparabila cu seria comuna S5470. http://ibanez.wikia.com/wiki/S5470BW Este insotita de cutia de transport, manual, toate accesoriile originale si un cablu Ibanez. Pret 6000 RON Caracteristici (netraduse pentru a nu altera continutul): Name: S5470BW-RVF Years: 2008 Areas: USA Made in: Japan Finishes: RVF (Red Viking Flat) Body material: Mahogany with Burled Olive Walnut top Neck joint: AANJ Bridge: ZR2 Tremolo with ZPS3 Hardware color: Cosmo Black Neck type: Wizard Prestige Neck material: 5-Piece Maple/Walnut Fingerboard: Rosewood Inlays: Pearl Offset Dots / S Prestige Frets: 24 / Jumbo Tuning machines: Gotoh Precision PU Config: HSH Bridge PU: HGD2 (Hot Grinder 2) Mid PU: ST1 (Short Tracer 1) Neck PU: HGD1 (Hot Grinder 1) Controls: 1 Volume / 1 Tone / 5-Way Lever Am atasat si forografii pentru cei interesati. Primele trei sunt copiate de pe internet, urmatoarele fiind reale, pe cat de bine am reusit. Ca urmare a utilizarii blitz-ului apar unele reflexii nedorite, fara ca instrumentul sa prezinte defecte. Rog decenta.

Pret: 150 RON Localitate: Bucuresti Contact: andrei3571@yahoo.com / 0722592832 Link producator: https://www.boss.info/us/products/tu-88/ Stare: Nou Accept schimburi: Nu accept schimburi Am de vanzare un tuner / metronom Boss TU-88: https://www.boss.info/us/products/tu-88/ Este nou, utilizat doar doar odata, pana la achizitionarea unui Turbo Tuner.