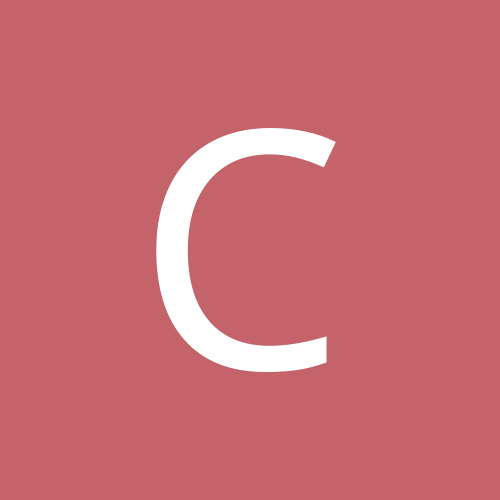 Content Count

33

Joined

Last visited

Feedback

100%
Everything posted by cobra
Vand G&L Legacy Tribute in stare foarte buna.Este un strat deosebit pentru pret,cu o electronica aparte si un sistem vibrato interesant si stabil.Este identic cu cele din link-urile https://global.rakuten.com/en/store/guitarplanet/item/gl_tribute_legacy_hb_r_black/ https://reverb.com/item/10322560-g-l-tribute-legacy-hss-hb-2014-black Doritorilor le pot trimite si poze ale chitarei in cauza.Relatii la 0727475829.Pret 1300 lei,fara schimburi.

Sau schimb cu boxe active , diferenta in functie de caz.

Vand Boss GT 100 V2,impecabil in toate privintele.Vine insotit de alimentatorul original.Pret 1100 lei.Relatii la 0727475829

1

S-a vandut,se poate inchide,multumesc RGC.

Cumpar o chitara de calitate cu tremolo stabil,eventual floyd.Forma trebuie sa fie neaparat de strat.Astept oferte pe e-mail sau,incepand cu marti 17 aprile,la tel 0727475829.

Cumpar Line6 Helix sau procesor similar.Astept oferte pe e-mail sau de marti 17 aprilie la 0727475829.

S-a rezolvat,se poate inchide,multumesc RGC!

Din acest moment pentru oferte acest numar de telefon : 0720259230.Fara mesaje pe internet.

Vand midi footcontroller Morningstar MC6 in stare foarte buna.Pe cat de mic,pe atat de potent,excelent pentru a reduce dimensiunile pedalboard-ului.Full programabil software,poate comanda pana la 8 device-uri simultan,putand trimite 8 semnale midi diferite.Se pot atasa 2 pedale de expresie,facandu-l ideal pentru orice configuratie,inclusiv procesoare complexe ca Fractal,Kemper etc.Se poate alimenta cu sursa de 9V sau direct cu cablu midi cu 7 pini pentru aparatele care au asa ceva,dar si cu USB-are si port midi USB,deci poate controla si softuri de chitara.Pret 150 Euro.Detalii la 0727475829 (pentru moment nu sunt in tara,deci s-ar putea sa raspund mai greu)sau pe e-mail.

Vand sintetizator Roland GR 55,varianta albastra.Prezinta mici urme de folosire normala,functionare impecabilaVa fi expediat in ambalajul original,im preuna cu alimentatorul original,un cablu 13 pin original si manual de utilizare. Pret 1300 leiRelatii la 0727475829.

Cumpar urgent Boss GT 100 ,ma intereseaza doar aparatul,fara un eventual case.Oferte la 0727475829

S-a rezolvat,se poate inchide.

Vand pedala de volum/expresie si wah Hotone Soul Press.O pedala foarte versatila,robusta,in format mic,ideala pentru pedalboard-urile care au deja gabarit depasit.Are un switch care comuta intre volum,expresie sau wah,deasemeni un potentiometru care limiteaza cursa parametrului.Stare ca noua,impecabila.Pret 225 lei.RElatii la 0727475829.

cobra posted a topic in Clape

Vand Yamaha Motif XS7,cu 1 Gb RAM,in stare foarte buna,fara nici o problema functionala(butoane,potentiometre,clape etc).Nu o mai folosesc de ceva vreme pentru ca nu ma mai ocup de studio,asa ca nu are rost sa mai stea degeaba.Ca o parere personala,este cel mai bun,util si prietenos workstation din cate am vazut-si am vazut/avut cateva...Pret 4000 lei .Detalii la 0727475829.Poze la cerere.

cobra replied to cobra's topic in Clape

cobra posted a topic in Clape

Vand modul de sunet/sampler Roland Fantom Xr in stare foarte buna.Are 512 Mb Ram si un card de 2Gb,expansiunea Sample Tools.Folosit numai in studio. .Este la fel ca cel din imagine http://www.ebay.de/itm/ROLAND-Fantom-XR-128-voice-synthesizer-sampler-module-expanded-/132342020939?hash=item1ed032fb4b:g:PfUAAOSwf4pZypE1 Pot trimite,bineinteles,si pozele reale.Pret 300 Euro.Detalii la 0727475829

cobra posted a topic in Doze

Vand un set HSS EMG active,impreuna cu tot montajul,incluzand un pot de volum si unul de ton,plus switch pentru humbucker,plus selector 5 pozitii,alimentare 9V.Au fost date jos de pe un strat american din 1986.Arata intens folosite,functioneaza normal.Pickguard-ul din imagini nu este inclus.Pret pentru tot montajul 450 lei.Relatii la 0727475829.

cobra replied to cobra's topic in Doze

Caut solista pentru un contract pe vas de croaziera.Pot fi contactat la 0727475829 si cornel_bratila@yahoo.com .Prefer pe mail sau what's up.

Vand procesor Atomic Amplifire.Daca vreti ceva gen Fractal sau Kemper in varianta compacta,la pret rezonabil,acesta ar putea fi o solutie.Aparatul e foarte putin folosit,arata ca nou,in ambalajul original.Detalii la 0727475829.Pret 500 Euro.